Kitchen, Den, or Bath Cabinet Painting…

             
My unique specialty has been my ability to professionally and successfully paint any existing stained, varnished, lacquered, laminated, or previously painted Cabinets, since 1989.
I paint them for less than 1/2 the cost of refacing, refinishing, or replacing them, and I have painted over 400 sets of Kitchen Cabinets since 2008, with consistently excellent results! See the "About us" page veiw the history of my company….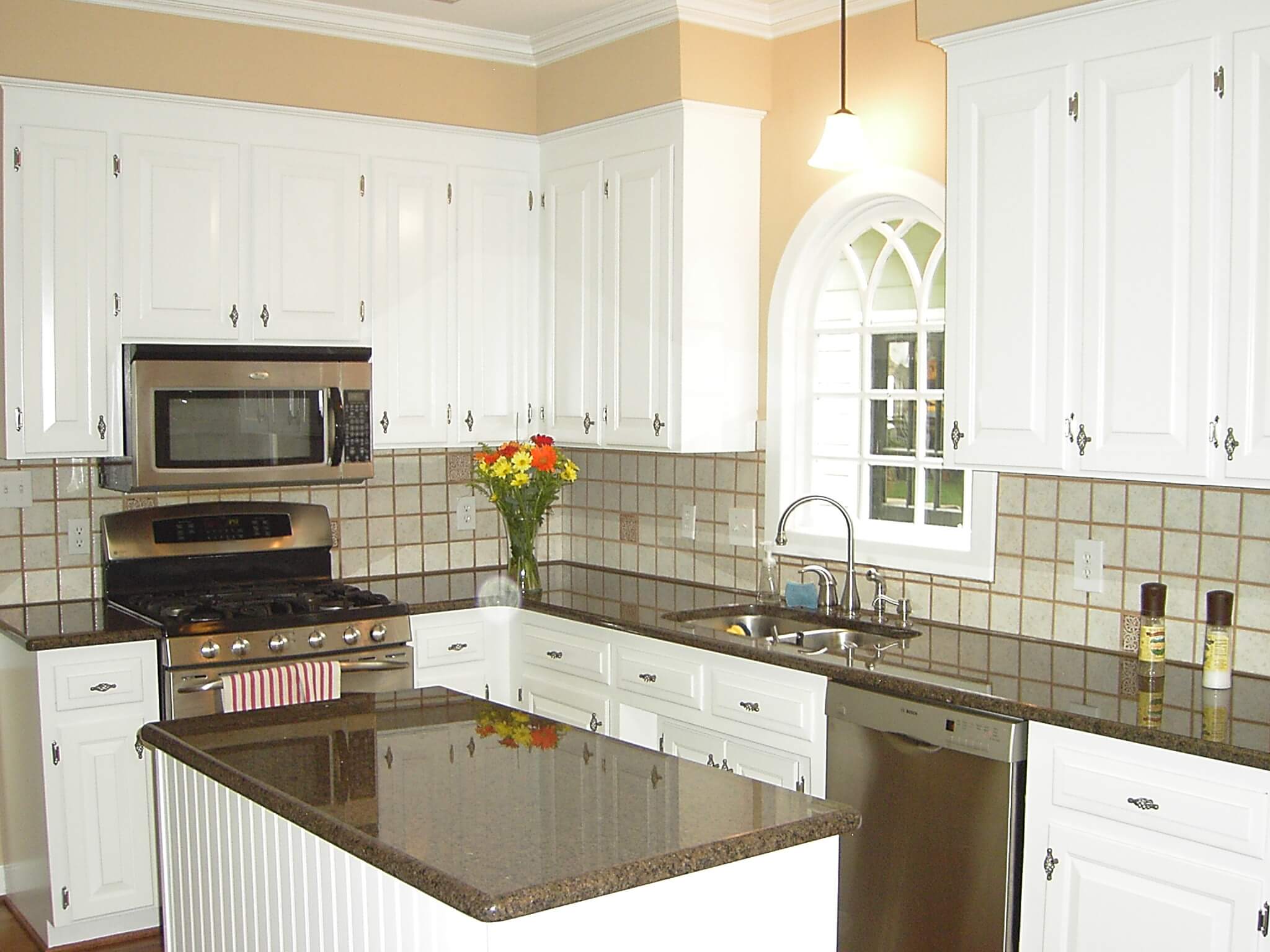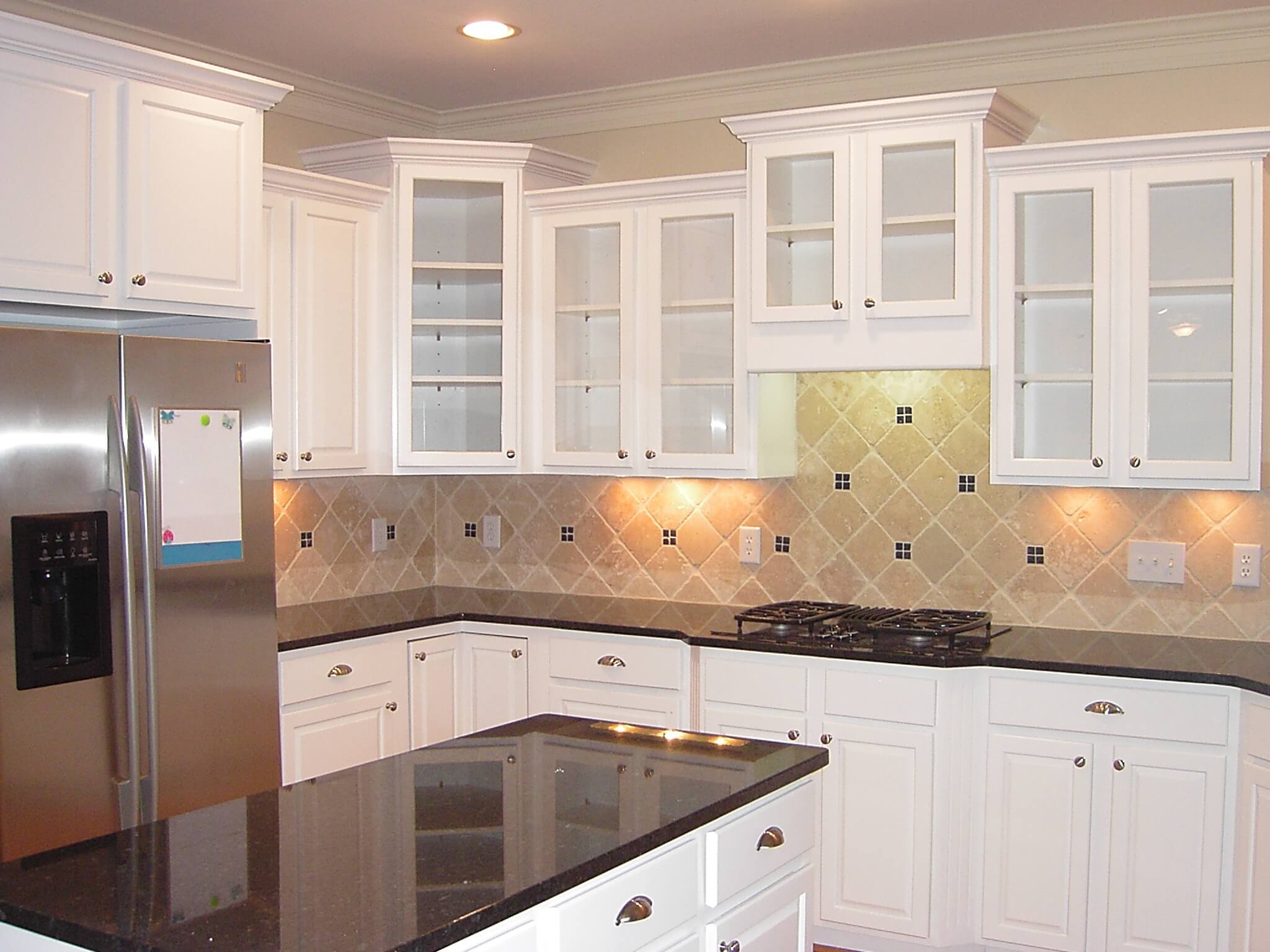 My Procedure…
Most Painting Contractors do not paint cabinets, as they are like furniture, and need to be painted properly for them to turn out well, and hold up over time. You can paint anything, you just have to use the right products and the correct method. Over the years I have had the patience and experience, to have perfected the method of painting cabinets, and I have a lot of confidence, pride and joy in doing so. I do all the work myself, and you will not be disappointed! The entire project generally takes me about five days to complete, using the following procedures:
I remove the Cabinet doors and take them to my shop to be sprayed.

In the Kitchen I finely brush paint the outer shell of the Cabinets and the front of the drawers.

All of your belongings can remain in the Cabinets and drawers during the entire process.

The Cabinets receive any cleaning, light sanding and/or spackling, where needed.

The most important part of the job is the first coat, a top-quality Sherwin Williams oil-base primer, which will not scratch or peel off your existing Cabinet surface.

Once the primer dries overnight, the Cabinets are caulked where needed, and then two finish coats of Sherwin Williams "Pro-Classic" semi-gloss premium oil-base enamel are applied, allowing each coat to dry overnight as well.

Meanwhile at the shop I sand, prep, spray prime, and spray finish the Cabinet doors.

The final day I return the freshly sprayed doors, re-install the door hardware, and re-hang the doors.

This is also the perfect opportunity for you to upgrade your Cabinet hardware, with either new hinges, handles, or knobs.

Depending on the type of Cabinet doors you have, you may even be able to change to "Concealed" hinges…
The Results…
The newly painted Cabinets will reflect more light, and the entire Kitchen will visually appear much brighter and significantly larger! The final result is a very durable and truly beautiful finished set of Cabinets, transforming the Kitchen, Den and/or Bath into an even more attractive room, while adding permanent value to your home!
For more information and a free "cost estimate" over the phone, call today!   (919)-790-0660
I look forward to speaking with you soon! Gerald F. Hubbell, Jr.
Click here to send me an email at thefineline@juno.com 
A "Spotless" Professional Finish Everytime…
Serving Raleigh, Cary, Chapel Hill, Durham, and all surrounding NC Areas since 1989!